Bad Times & Bakewell Tart
One of my first social invites after landing on British soil, was to attend the Goodwood Revival.
The Revival is a very popular historic motor race meeting staged entirely in the nostalgic time capsule of the 1940s, 50s and 60s. It offers visitors the unique opportunity to take a step back in time and leave the 'modern world' behind.
The event hosts an array of beautifully crafted vintage cars, lovingly restored and tuned to perfection and then there's the people. People 'dressed up to the nines' following a vintage dress code – it's hard not to fall in love with such a romantic stage set, unless it's raining!
Sadly, I arrived the day it was raining. I had four days to choose from. I picked rainy day. It wasn't just spitting, it was raining large and heavy cats and dogs.
My perfectly retro round toed shoes,  let water in like sinking ships.  My lovely bottle green flared 50's dress,  dripped limply over my damp figure and the hat… That I'd trawled the second hand shops of Rye for and had first seemed so helpful against the rain, betrayed me on an unforgivable level.
It started with a drip,  a bright red drip before my nose,  followed by a series of bright red drips  slowly forming streams falling like a bloodbath waterfall from the brim.  My hat was leaking dye.
Leave it on and keep calm,  take it off and carry on – the dilemma?!  I left it on.
Once I'd found my port from the storm,  the offending article was removed.  My bright blond hair bore the scar of British weather,  a blood red circle running round the back of my head and right across my forehead.  I tried and failed to remove the impossibly indelible dye from my skin.  It was no good,   I just had to keep a stiff upper lip and brace the fact that whilst everyone else looked stunning (even if slightly wet) I had to spend the next 6 hours walking around looking like the bride of Frankenstein.  Not a good look!
So when fate deals bad times,  It's Bakewell Tart and a cup of English tea for me every time.
On returning home, it was basically bath,  wash hair,  re wash hair,  accept the pink rim hairdo then go to bed.  The next day it was tart baking  for me.
It's actually the end of the Raspberry season, but with the summer sun continuing late into September,  you can still grab local fresh raspberries. I'd stopped off at one of the many country roadside stalls from Brighton to Rye and picked up bags of berries and put them to work.
I made this rich buttery short crust,  filled with moist almond frangipane filling with a tart raspberry jam cutting in between.  This quniteseential British combination when drunk with a mug of builders tea will only bring you pleasure,  perfect for removing painful memories and forgetting about bad hair days!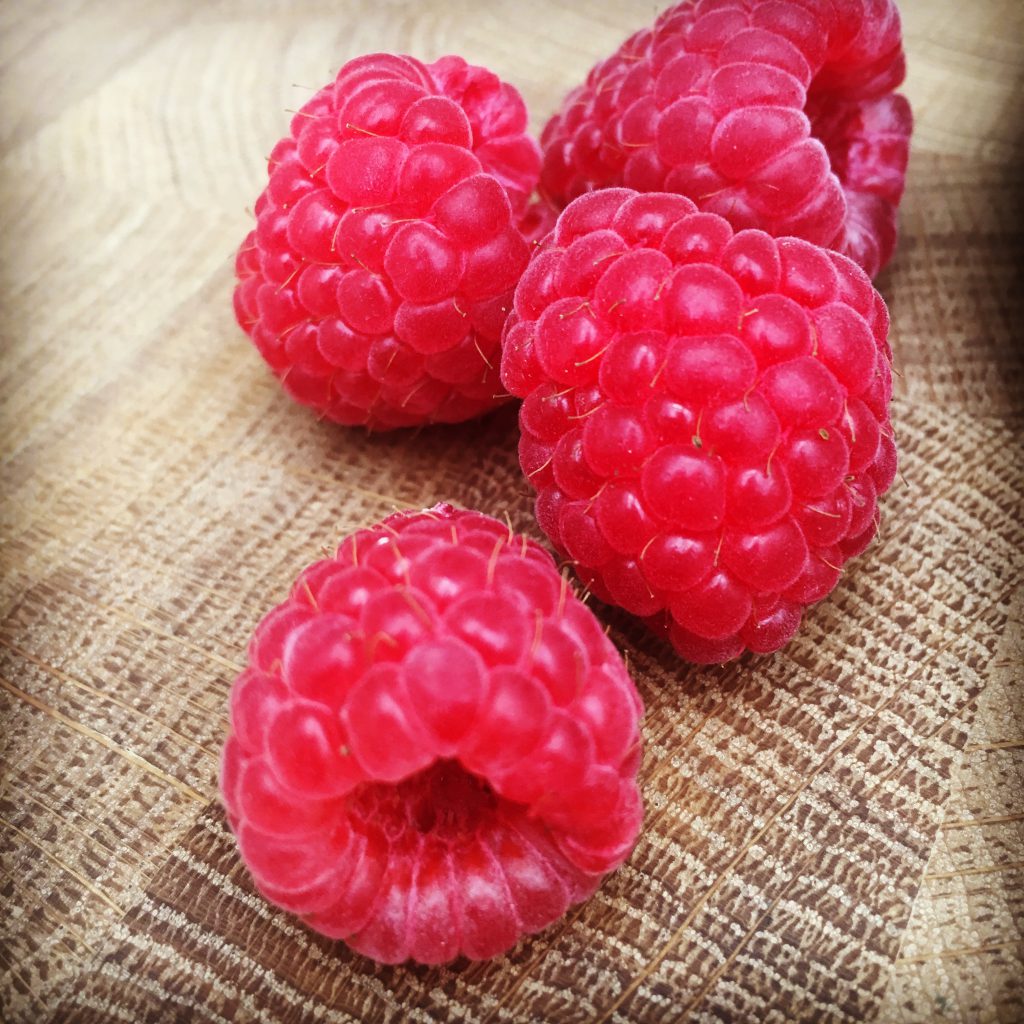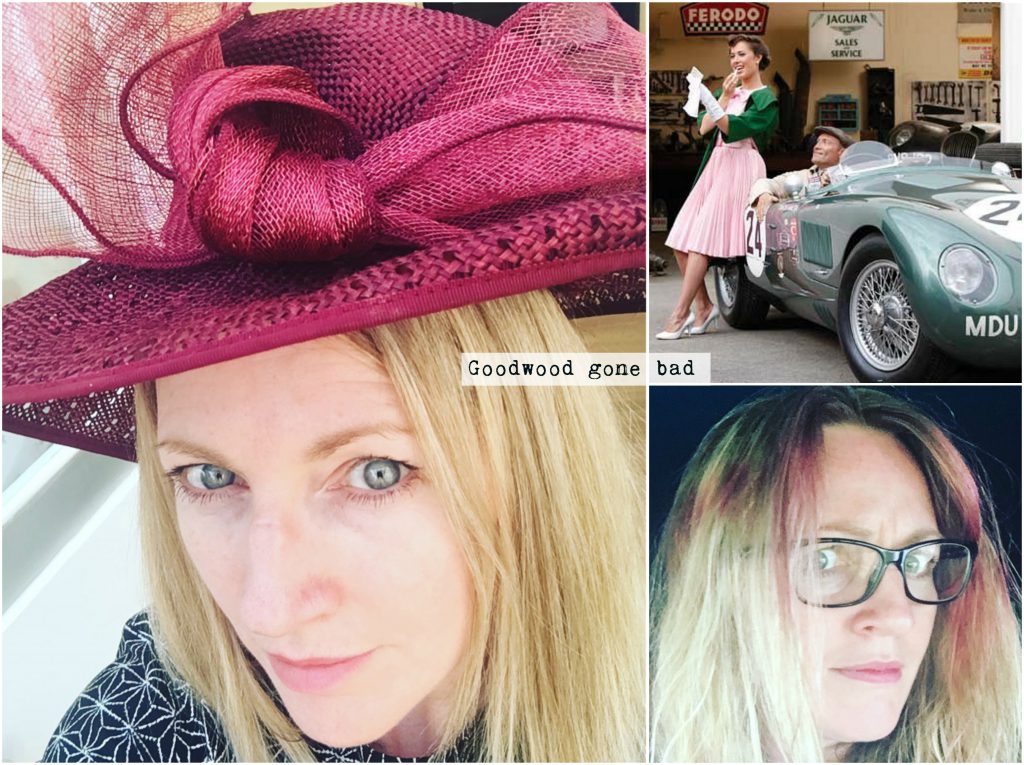 Bad Times Bakewell Tart
A rich buttery short crust, filled with moist almond frangipane filling with a tart raspberry jam cutting in between the decedent layers will only bring you pleasure. Perfect for removing painful memories!
Recipe type:
Sweets & Treats
Ingredients
275g Organic Plain Flour
150g Unsalted Organic Butter
75g Golden Caster Sugar
1 Organic Egg + 1 extra Egg White
½ Lemon Zested
Frangipane
125g Organic Unsalted Butter
125g Golden Caster Sugar
2 Organic Eggs
150g Fairtrade ground Almonds
50g Organic plain Flour
1 Tablespoon Organic Milk
5 drops of Almond Extract
Raspberry Jam
150g Locally Sourced Raspberries
50g Caster Sugar
1 Tablespoon Lemon Juice
Instructions
Pastry
Sift the flour and cubed butter into a bowl, add a pinch of salt and rub into a crumb like texture.
Add the sugar, whole egg and lemon zest. mix all together and quickly knead into a flat circular form.
Wrap the pastry in clingfilm and place in the fridge. Chill for about 1 hour.
Jam
Place the rasperries, sugar and lemon juice into a pan and bring to a rolling simmer.
Simmer for aprox 10 minutes, stirring with a wooden spoon until the raspberries loose their shape.
Strain the mixture through a sieve into a glass bowl to remove the seeds.
Set the jam mixture to one side and allow to cool.
Pre heat oven to 180oc/ gas 4
Pastry Baking
Using a pre greased 22cm baking tin, Roll the pastry out onto a lightly floured surface.
Once the pastry is aprox 4mm thick, place inside the tin, trim the edges & prick the base with a fork
Using a piece of uneven baking paper, place on top of the tart and cover with baking beans
Blind bake for 15 mins, remove the beans and paper and bake for a further 5 mins.
Whilst hot brush the base with egg white and then allow to cool.
Frangipane mix
Beat the butter, sugar, Almond extract together.
Add the eggs and ground almonds in two parts to allow them to bind together. Sift in the flour. Mix thoroughly.
If the mixture is too thick and stiff, add a little milk and mix again.
Tart
Spoon the jam over the base. Spread evenly.
Spoon the frangipane mix on top and smooth with pallet knife.
Bake for 20 mins.
Whilst keeping the tart inside the oven, sprinkle some flaked almonds on top. Bake for a further 10 mins. Skewer check to ensure baked, bake a little longer if required.
Dust with icing sugar, serve slightly warm with a cuppa!